Mindsheet is committed to helping our clients improve their market position, revenues and profits by the application of our internet marketing and innovation tools, services and expert support. Globalisation, the fast pace of technological change, the emergence of low wage centres of manufacture and the move to a knowledge-based economy mean that business has never been so competitive. As a business leader you face the challenges of identifying and exploiting growth opportunities, keeping ahead of the competition, focusing resources and managing risk.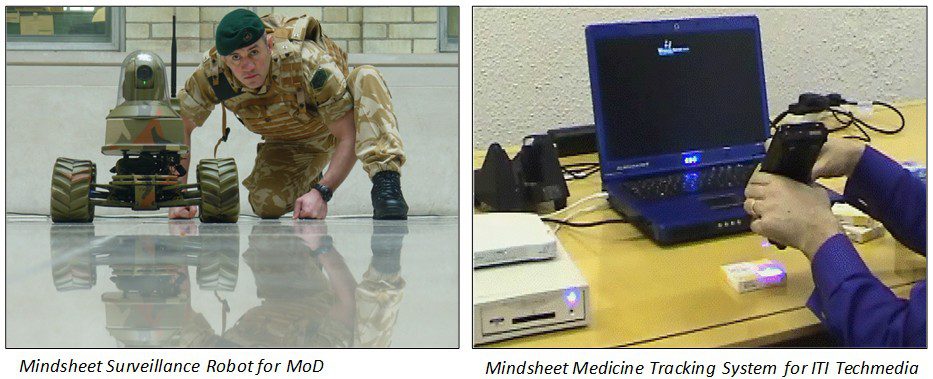 Mindsheet specialises in helping companies develop breakthrough products and services in highly complex environments where understanding how to deliver value to customers requires deep insight into their operations and behaviour. We have the resources and capabilities to rapidly take breakthrough ideas through the full development lifecycle from concept development to system integration and testing.
We can help your organisation improve its business performance through:
Internet marketing Web Chemistry: by creating content traffic magnets that attract targeted prospects for new business or new partnerships
Innovation excellence: by creating breakthrough concepts and turning them into sound business propositions to create sustainable competitive differentiation
Market insights: by understanding customers, markets and the competitive environment to identify new profitable growth opportunities. Our internet market intelligence machines are routinely used to extract the "Voice of the Customer" and customer sentiment towards your market solutions
R&D effectiveness: by improving your R&D portfolio and processes to maximise the productivity of technology investments and reduce risk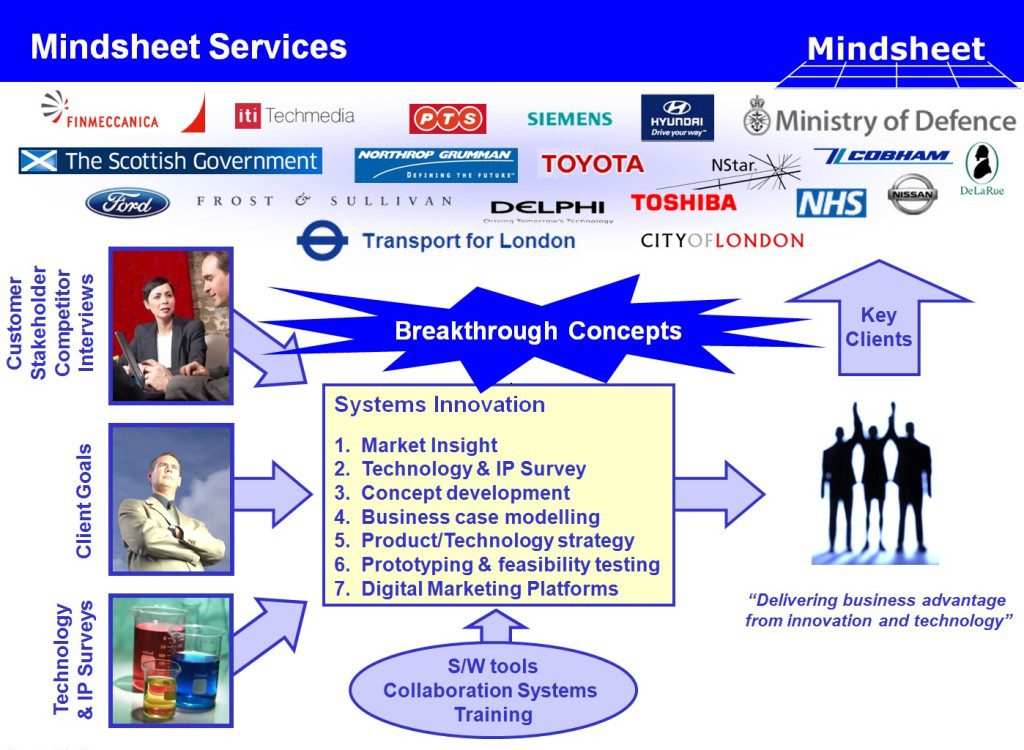 We deliver value through designing practical solutions to business issues, listening to our clients, thinking creatively and using a rigorous approach to problem-solving. Our services are tailor-made and do not come in prescribed packages.
We specialise in businesses driven by technology where we can bring our understanding of markets, customers, technologies and products to bear. We have specific market expertise in the pharmaceuticals, automotive, aerospace, defence & security, communications and finance industries.
Our clients come from established, technology-driven industries with a strong R&D base, as well as from new business ventures with emerging technologies. We work with both commercial organisations and development agencies. Some of our clients include: Siemens, Toyota, Hyundai, Nissan, De La Rue, Finmeccanica, Cobham, the MOD and the Scottish Government.

All our associates are high calibre individuals with a wide range of industry and functional experience, who have all managed businesses before, ensuring a pragmatic approach to addressing your business issues. Their backgrounds include:
Business and Technology Consultancy
Internet and Content Marketing
Systems Analysis, Modelling and Simulation, Development and Integration
Analogue, Digital Electronics and FPGAs
Software Development and Intelligent Systems
Innovation, Novel Concept and IP Creation
Sensing, Electro-optics, Actuation, Control Engineering
Product and Service Realisation
Mindsheet completed delivery of a major £5.2 million platform project for ITI Techmedia, in partnership with Scientific Generics, Plexus and specialist cryptography company Ecebs. This 21-month project developed a breakthrough platform that enabled innovative system-level solutions for brand protection and product authentication in complex multi-company global supply chains.
"Excellent focus on delivery, excellent range of technical skills and expertise, grown to meet programme needs, outstanding innovation. Gaining access to key market sector stakeholders to steer programme"
Scott Freeborn, MST Programme Manager, ITI Techmedia
Mindsheet has conducted projects for many major international companies and government, including the De La Rue, City of London, MoD, De La Rue, Toyota, Toshiba, Cobham, Nissan, Hyundai, Finmeccanica and Delphi Automotive.
"Mindsheet helped us develop a very compelling and innovative solution to address our ballooning technical support costs. "
Kevin Carter, Director - Programme Management, De La Rue
In 2009, Mindsheet won "Innovation of The Year" award at the Business Excellence Awards for our work on Surveillance Robots for the MoD. The award was sponsored by Business Link and the Portsmouth News.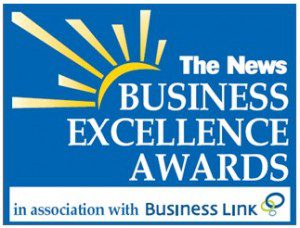 Recently, Mindsheet has also been involved in the creation and development of new transport-focused ventures based on internally developed business concepts and patented technology. Mindsheet is a founder member of the "FreeFlow" consortium that has won a project from the Department of Transport and the DTI to develop traveller information and autonomous systems to improve the management of the London Traffic Control Centre for Transport for London.
Mindsheet are based at the Langstone Technology Park which is a secure fully serviced office complex which houses a variety of high-tech companies that include Lockheed Martin, Hitachi, AT&T, Xyratex and the Ordnance Survey.
Here are some of the comments from Mindsheet clients over the last few years:
"
Mindsheet were called in to supplement our knowledge of a business opportunity that we were developing. They rapidly assimilated the key strategic issues around the market and our capabilities.
In a very short time they confirmed our strategy and identified practical steps for exploiting the opportunity. We were impressed at their speed, use of strategy structuring tools and market knowledge."
Kim Stansfield, Programme Manager, Northrop Grumman
"Mindsheet's knowledge, credibility, creativity and contacts greatly enhanced our competitor benchmarking study which helped us secure and deliver a large contract. I look forward to engaging their services again"
Sarwant Singh, Practice Partner, Frost and Sullivan
"Raglan is incredibly creative and has boundless energy.  He enables strategic insight and helps customers translate this into pragmatic steps to change operations and performance"
Marcus Hamilton, MD PLANtoWIN Group
Contact Mindsheet to find out how our solutions can power sustainable and profitable growth.
"
In chaotic times and crowded marketplaces, innovation forms the essence of sustainable competitive advantage. In the unfolding epoch, successful organizations will be those that can continually differentiate themselves in the marketplace."
Nicholas Imparato and Oren Harrari, from 'Jumping the Curve'