Delivered by Mindsheet's experienced senior staff, at your preferred location and date, we provide content and capability development that's insightful, focused and tailored towards your needs.
Our trainers have the ability to bring learning and competence development to life as a result of their experience in senior positions within large corporations.
Additionally, we offer online computer-based training for busy executives on the move through our Web Chemistry learning portal.
In-company training workshops
Our range of one day Workshops offer in-depth activity based capability development in a specifically focused topic area for groups up to 25 people within your company. Alternatively, we also offer public days throughout the year at venues across the country.
Delivered at your location any time, the 6 workshops currently available are:
Creating the "One Horse" Business Growth Race – Strategy & Innovation For Everyone
Fostering Innovation in The Project Pipeline – Innovation for Managers
Making the Market The Mother of Invention –  Market Inspired Innovation
Innovation Like Clockwork – Agile Development for Business Growth
Creating the Online Market Magnet – Content Marketing With The Blog Profit Cycle
The Consulting Blueprint – Marketing and Sales Tactics for Technical Experts
Key Information
Courses
All courses can be tailored for your specific requirements. Don't see the course that you want? Then call to discuss your requirements for custom courses
Location
Venue of your choice with up to 25 people (different abilities and disciplines welcome).
Price
£250 per person (plus travel expenses). Minimum price £2,000

Online training with the Web Chemistry Learning Portal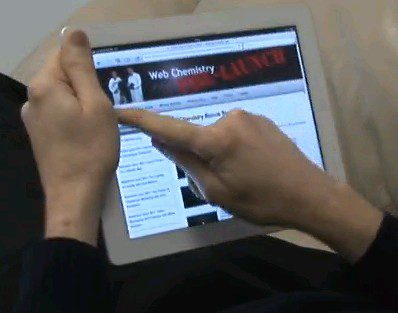 All our training courses are also available through our online learning system. The portal currently has over 150 videos covering all aspects of business growth.
Courses have online quizzes, practical exercises and certification to shore up the learning experience.
Key Information
Courses
All courses can be tailored for your specific requirements. Don't see the course that you want? Then call to discuss your requirements for custom courses
Price
£20 per person per month. Minimum price £100 per month. Larger discounts are available for Enterprise Training schemes
What they say: