In this article you'll discover the next big thing in content marketing. Something that will not only make your content king but supercharge your marketing by getting your content directly into the hands of 1.4 billion customers.
Now content marketing is as old as the hills! Corporations have been producing magazines for decades. Back in 1895, John Deere launched the magazine "The Furrow". In 1900, Michelin launched their guides to help motoring customers with Hotel lodging and car maintenance. And Jell-O's sales took off when they started publishing their Jell-O recipe books in 1906.

How does it work? Why do corporations spend so much on their magazines? Well, the answer is simple.
Your content builds a captive audience
By effectively solving customer problems with your products
That then leads to more sales
Which in turn strengthens relationships
And builds your brand
Hello, I'm Raglan Tribe and I've worked for a number of large engineering companies and content creation and distribution has always been a key aspect of corporate marketing.
But then the Internet came along and content marketing simply exploded, it was easy for everyone. Estimates vary, but there are now something like 160 million blogs. Google has indexed trillions of pages, making it easy to be found. Your content can create a viral sensation by encouraging social media sharing.
E-mail marketing means you can follow your content up with sales funnels on autopilot, thanks to auto-responders. It's easy to take payment and so with all these mechanisms, it's no wonder that early bloggers like Martin Lewis made £87 million when he sold his money-saving-expert blog last year.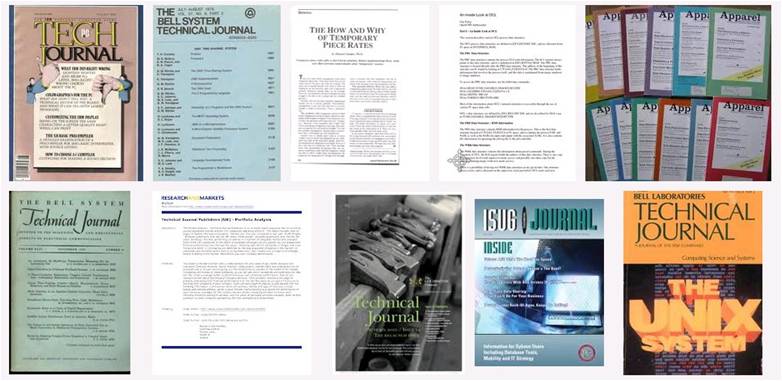 But it's no longer 2003, things are getting harder. When I first started using Google in 1998, their logo was different to today. And if I Googled my name "Raglan Tribe" there were only four results. Now look at the case, a massive 191,000 results for one of the most unusual names on the planet. If I google one of my mates, Paul Curtis, then there's a staggering 61 million results. And yet there's still only 10 places on the first page.
Remember the Tom Hanks film "You've Got Mail" a time when we were thrilled to receive a message. Now, we are all choking with e-mail.
So what's this opportunity? What is the next big thing that will allow you to readily reach your customers with compelling content and reel them in.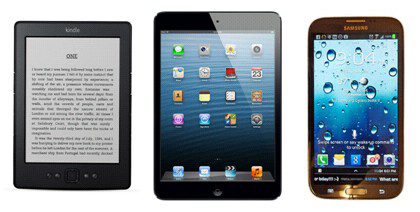 Well the opportunity is digital magazines that are delivered to mobile devices. First off,
They get attention! You are no longer competing for attention on people's desktop PC. Instead, you get them reading your magazines on their iPad while they're out and about or while waiting in the doctor's surgery. Your magazine is avidly read as its relieving boredom, just like normal magazines.
The magazines can be delivered to some
50 million Kindle devices,
250 million iPhone devices,
100 million iPads at a base price of £400
and 1 billion android devices
The potential is just stunning and yet you are only competing with 6,000 other magazines on Apple's newsstand.
This is like going back to 2003 and starting a blog.  Unlike traditional magazines, you can embed videos. Product reviews can click through to shopping carts on the web. It's easy to take money through Apple's iTunes store. No credit cards are needed. Furthermore, Apple will send you the customer e-mail details so that you can build e-mail lists.
So what's the catch, why are there only 6,000 magazines. Well like the early days of the Internet it's technically quite complicated to set up your magazine distribution system. You need an iTunes account, a developer account, Amazon S3 storage, a mini website, an apple approved app, a push certificate, distribution certificate, subscription model, distribution profile and so on.… All before you've even get round to designing and laying out the mobile friendly magazine.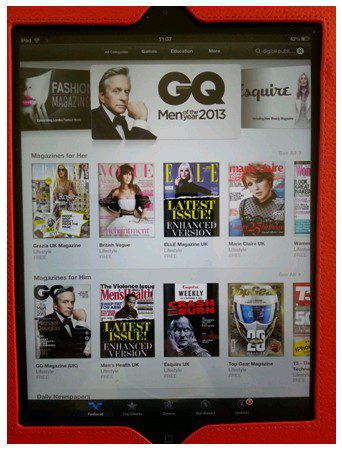 However, it's still much easier and cheaper than setting up a printed magazine which can easily set you back £10,000+ to create and distribute each issue.
If you would like to exploit the immense potential of digital magazines and billions of mobile devices, then book below for a free consultation where I can help you plan the creation and distribution of your magazine. However, I can't help everyone. I tend to specialise on larger organisations in sectors where there is plenty of editorial quality content available.
If you think this applies to your business then fill out the form below to apply for your free planning consultation to get you started with your own electronic magazines.

Tags: content marketing, electronic magazines, mobile devices, product marketing strategy