Delphi is the largest and most diversified supplier of automotive systems, modules and parts in the world with an annual turnover of $29 billion. The company was formed in the late 1990s when General Motors spun-out their automotive parts business. Within Delphi, the Packard division is the largest automotive supplier of automotive wiring systems, switch gear and connectors with a turnover of $6 billion.
In April 2004, Mindsheet Ltd won a contract from Delphi Packard to help reorganise their sales and marketing team. Also, they wanted to make a stronger bridge between their marketing and engineering activities to achieve better influence with their key car company customers. In particular, they did not want their own product planning to be left behind as vehicle manufacturers moved more towards hybrid and electric vehicles. These trends have a huge impact on the vehicle connectors and power electronics.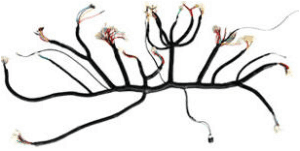 After interviewing all the key players across the division  a new strategy and organisation was developed that called for the transformation of the sales organisation into an account structure that was focussed on each OEM customer. There were 10 key accounts, one for each car company and the account leader needed to come from the same territory as their home customer account.
The contract lasted for three months with Mindsheet resources split between the US, China, France and Germany. The sales bookings quickly got back on track and were up to $1.2 billion for the year. However, the margin still needs improving and that is being addressed by the engineering strategy which is now in step with marketing.
The figure shows one of the tools that Mindsheet developed for conducting this contract. It is a spreadsheet that helps develop a structured gap analysis between the Delphi offer and their competitors. Each account team completed this for their accounts and are now focused on the key areas for improvement.