When Hyundai planned the opening of their Hyundai Motor Europe Technical Center GmbH at Russelsheim in Germany they commissioned Frost & Sullivan to create the blueprint for their development activities that was modelled on industry best practises.
Mindsheet were commissioned by Frost & Sullivan to perform the competitor intelligence gathering and to piece together the data due to Raglan Tribe's extensive development experience in the Automotive Industry.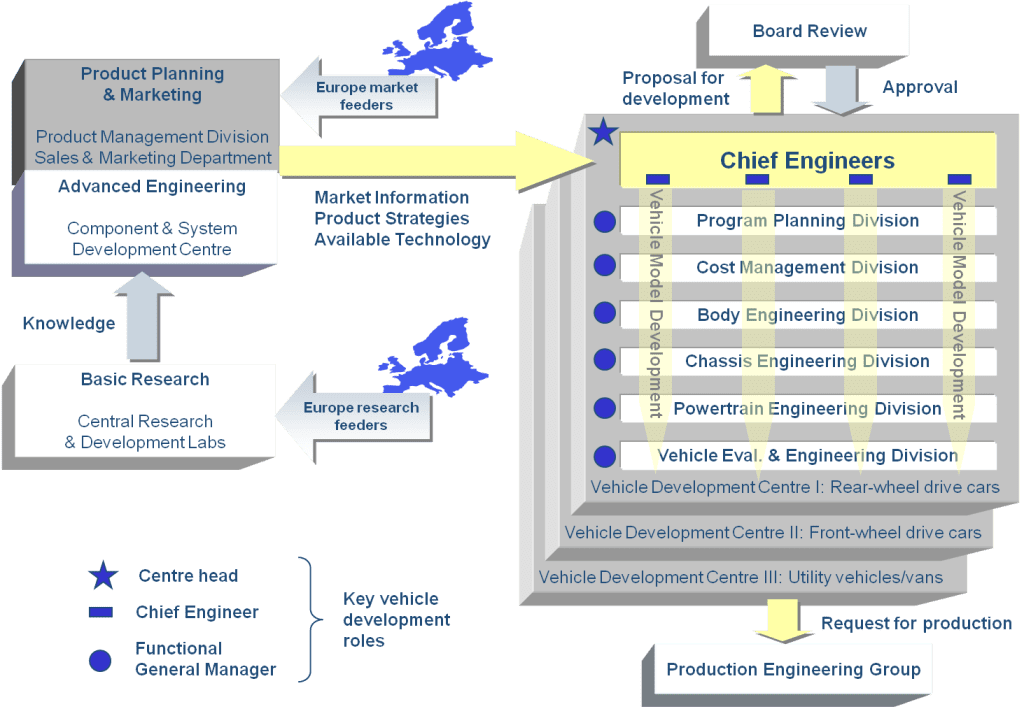 The project defined the development processes, the development portfolio, the organisation and budget for each functional department based on the competitor benchmarks.
Today the Research and Development Center in Russelsheim has an important role in the success story of Hyundai and KIA. Today they sell worldwide more than 6.5 million vehicles annually. They now have technical employees from over 20 different nations working at the R&D Center shaping the future development of your cars.
Mindsheet's knowledge, credibility, creativity and contacts greatly enhanced our competitor benchmarking study which helped us secure and deliver a large contract. I look forward to engaging their services again.
Sarwant Singh, Practice Partner, Frost and Sullivan