Mindsheet Grand Challenge
You are a Company or Platoon commander about to undertake an urban operation, which might culminate in contact with enemy forces. As you enter the urban terrain your views along main streets are relatively good, but are figures in the distance hostile or not? Elsewhere, your line-of-sight is blocked by walls, buildings, shrubbery and all the usual urban clutter, such as power and telephone poles and cables. What waits at the next intersection? What lies round the corner of the next building or concealed in houses or behind rooftop parapets?
Answering those questions is the crux of the MOD Grand Challenge. In response, Mindsheet have designed a cooperative set of miniature autonomous surveillance vehicles with a top speed of 35MPH. The vehicles are based on a rugged remote control toy platform.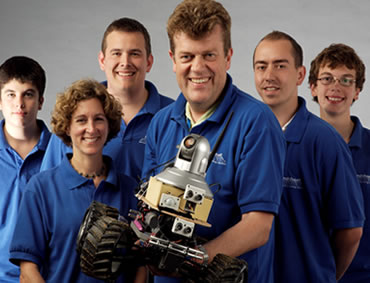 Each vehicle can follow a pre-assigned mission plan and then wirelessly report back detected threats that may include: snipers, IEDs, militia and technicals to a base station. This allows the remote generation of situation reports without risk to ground troops who do not have to enter the hazard zone.
Soldiers trial the Testudo robots for Improvised Explosive Device inspection.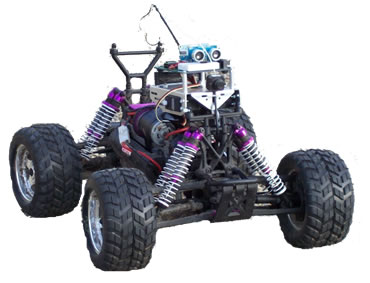 If you would like access to our grand challenge media and press area, then please email: raglan.tribe@mindsheet.com stating your name and affiliation.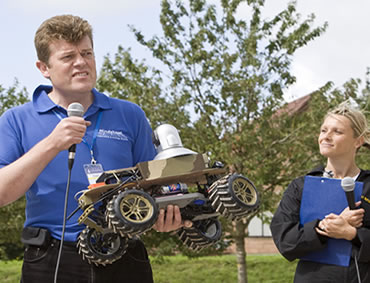 Raglan Tribe demonstrates the Testudo robot to Vicki Butler-Henderson from the Channel 5 Fifth Gear show